1. At the same time, it can be used for special fixation, jacquard, heat transfer printing, softening treatment, etc. it can also process various nylon webbing according to customers' requirements. High strength, not easy to break, poor hygroscopicity, poor elasticity, strong dyeing performance. It can be colored at low temperature (60 ℃), but it has poor light resistance. The light color will change and the intensity will decrease in normal period, with shrinkage, white smoke when burning, and ammonia flavor (smelly, smelly).
2. The woven casing can be used in the hydraulic industry to protect the hydraulic industry casing, the industry needs to pass MSHA certification, JDD and can be printed on the casing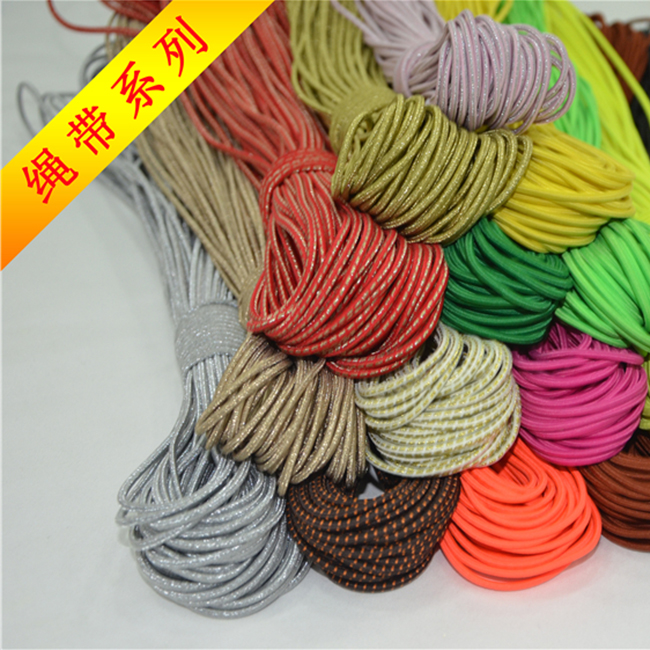 Main raw materials: nylon is also called nylon, nylon ribbon is mainly made of nylon glossy silk, nylon profiled glossy silk, nylon high elastic silk, nylon semi dull silk and other materials by weaving machine. Its pattern can be divided into plane pattern, herringbone pattern, jacquard pattern, satin pattern, rib, lattice pattern, dot pattern, etc. at present, nylon ribbon in the market is relatively high-end.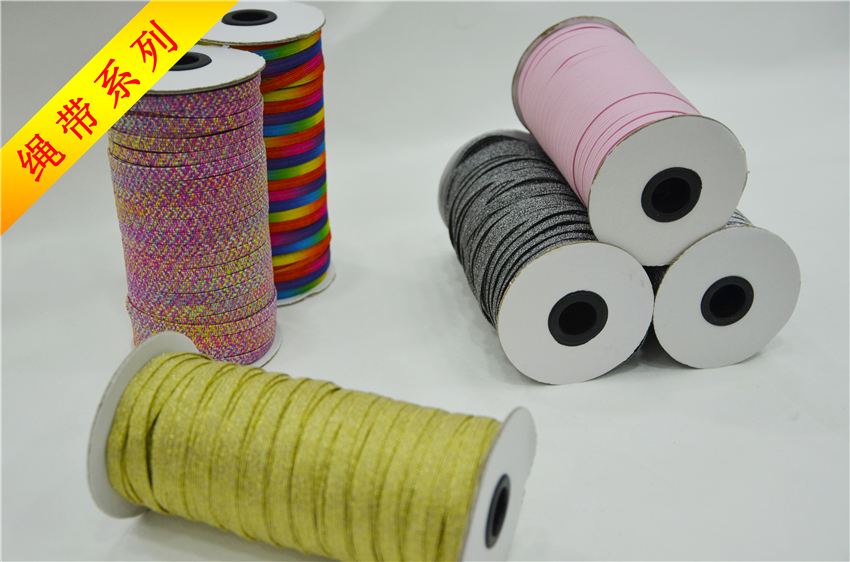 About Hongyi
Guangzhou Hongyi ribbon Clothing Co., Ltd. is a professional supplier of footwear accessories integrating R & D, production and sales, mainly including footwear accessories, finished shoes, semi-finished shoes, clothing accessories, franchise, industrial investment, product R & D and other business sectors.
Since its establishment, the company has been adhering to the enterprise spirit of "Hongyi products, manufacture with heart", constantly pioneering and enterprising, leading the industry trend, based on R & D and innovation, first-class quality, high-quality service and brand promotion, and has developed into a brand enterprise with three major production bases in Guangzhou, Foshan and Hunan as the basis, Guangzhou headquarters as the main body, radiating the national and global shoe market, In the industry has a high visibility, won the trust of domestic and foreign customers. At the same time, the company is committed to long-term development, participating in major shoe industry exhibitions at home and abroad to promote the brand; investing 20% of the company's capital in R & D innovation every year; participating in school enterprise cooperation to improve their own strength; joining industry associations to enhance cohesion.
With the continuous expansion of business scale, Hongyi people always adhere to the business philosophy of "moving customers, happy employees, and green development", and regard continuous improvement of service level, optimization of product quality, and improvement of R & D ability as an endless pursuit.
Scan the code and pay attention to learn more contact us
Business Manager: 18002606771
Official website: http://www.hyribbon.com
Wechat: mxwkf01
Head office telephone: 020-86525858

Poke "read the original" and charge it!