Product Description: Jacquard webbing is a kind of webbing with complicated pattern structure and appearance with pattern or text. The technical performance is the ribbon type that the brown frame machine can't make.
The design of jacquard ribbon is meticulous and will never deform and fall off. The product is made of imported nylon yarn, environmental protection dye, and the most advanced computer jacquard machine, dyeing and finishing equipment and dyeing and finishing process. It can be single-sided jacquard or double-sided jacquard, with excellent handle, bright color and luster, without wearing the fabric. It is mainly used as shoulder belt, belt, hanging belt, domestic and foreign brand sports backpack, etc. of high-end bags, It can not only enhance the brand image, but also increase the added value of products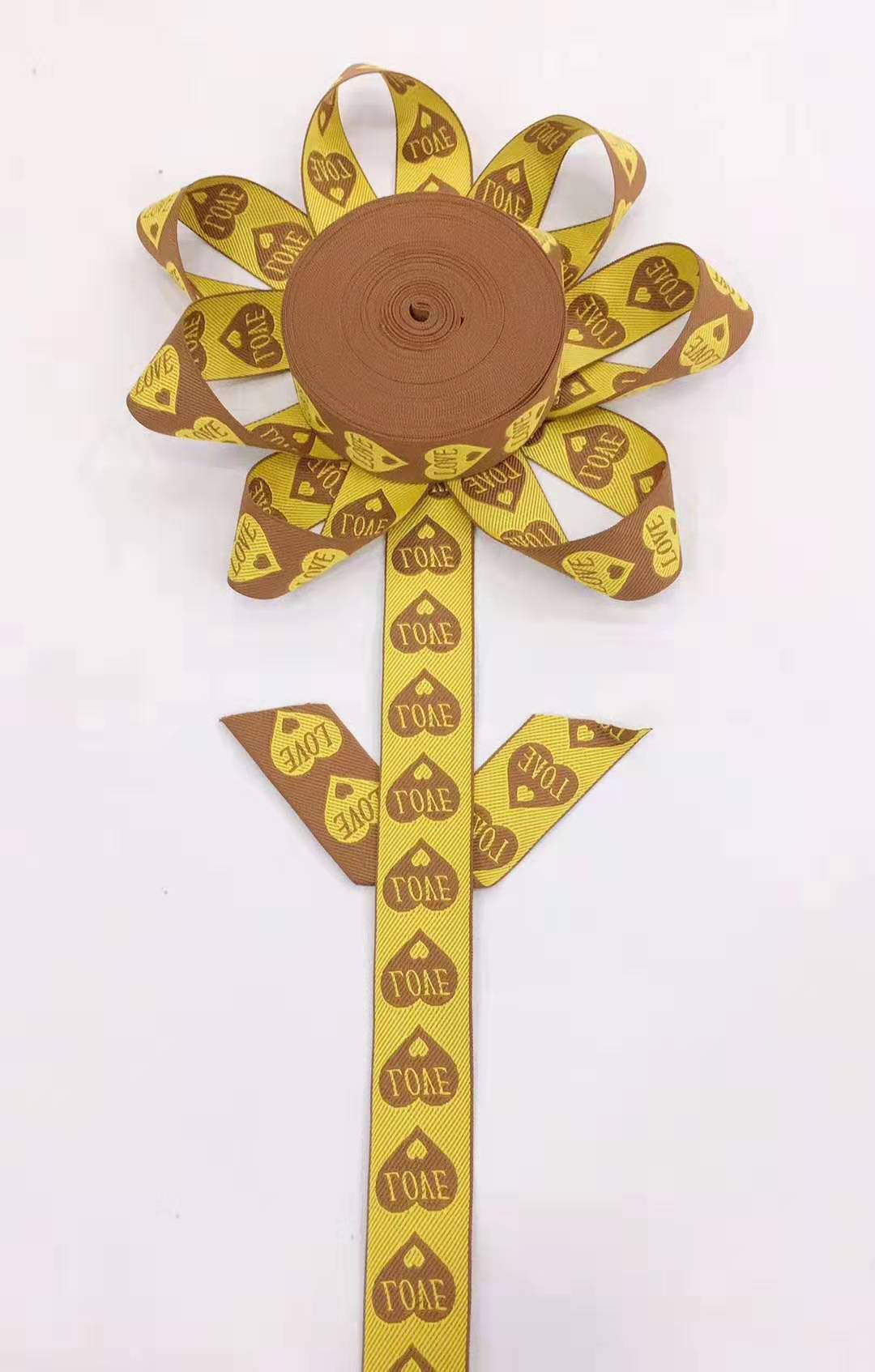 Jacquard webbing can be used for high and middle grade clothing materials or decoration industry materials (such as curtains, sand release materials). The manufacturing process of jacquard belt is complex. Warp and weft interweave with each other to form different patterns, which are concave and convex, and more beautiful patterns such as flowers, birds, fish, insects, birds and animals are weaved.
Product features:
Jacquard ribbon is soft, delicate and smooth, with good glossiness, drape and air permeability, and high color fastness (yarn dyeing). The pattern of weft jacquard belt is large and exquisite, with distinct color layers and strong three-dimensional sense, while the pattern of warp jacquard belt is relatively simple and single. Jacquard belt is divided into warp jacquard belt and weft jacquard belt.
The weft jacquard belt is woven from the yarn in the transverse direction of the jacquard belt. The warp jacquard belt is woven in the direction of vertical thread on the warp jacquard loom. Jacquard with rich colors, not monotonous, three-dimensional pattern strong, higher grade. The width of jacquard belt is not limited, but also can be customized.

About Hongyi
Guangzhou Hongyi ribbon Clothing Co., Ltd. is a professional supplier of footwear accessories integrating R & D, production and sales, mainly including footwear accessories, finished shoes, semi-finished shoes, clothing accessories, franchise, industrial investment, product R & D and other business sectors.
Since its establishment, the company has been adhering to the enterprise spirit of "Hongyi products, manufacture with heart", constantly pioneering and enterprising, leading the industry trend, based on R & D and innovation, first-class quality, high-quality service and brand promotion, and has developed into a brand enterprise with three major production bases in Guangzhou, Foshan and Hunan as the basis, Guangzhou headquarters as the main body, radiating the national and global shoe market, In the industry has a high visibility, won the trust of domestic and foreign customers. At the same time, the company is committed to long-term development, participating in major shoe industry exhibitions at home and abroad to promote the brand; investing 20% of the company's capital in R & D innovation every year; participating in school enterprise cooperation to improve their own strength; joining industry associations to enhance cohesion.
With the continuous expansion of business scale, Hongyi people always adhere to the business philosophy of "moving customers, happy employees, and green development", and regard continuous improvement of service level, optimization of product quality, and improvement of R & D ability as an endless pursuit.
--END--
Scan the code and pay attention to learn more contact us
Business Manager: 18002612807
Official website: http://www.hyribbon.com
Wechat: mxwkf01
Head office telephone: 020-86525858