Hongyi ribbon China International leather exhibition successfully concluded
Release time:2020-05-29
Source:Guangzhou hongyi weaving and ribbon clothing co. LTD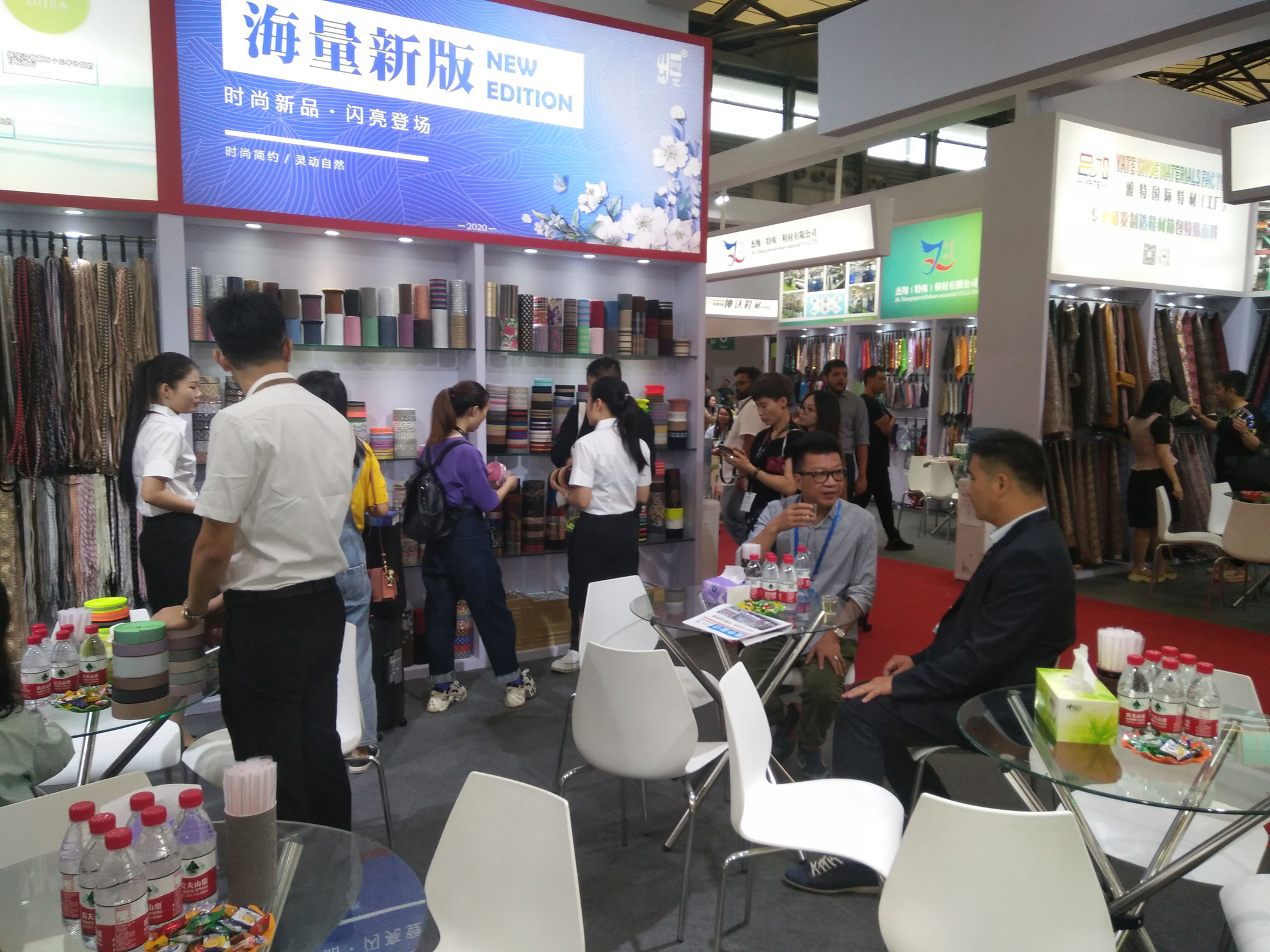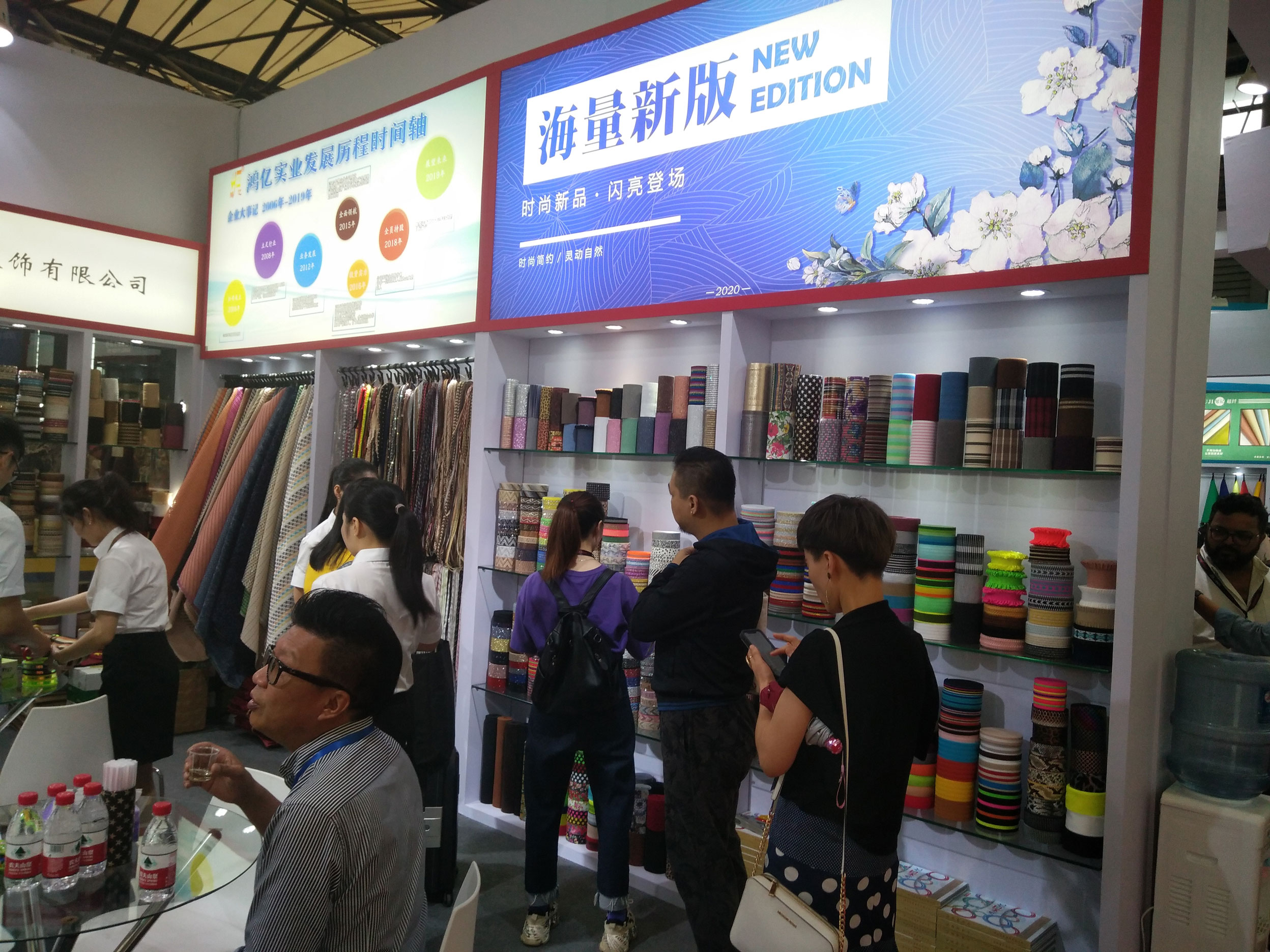 Hongyi exhibition successfully concluded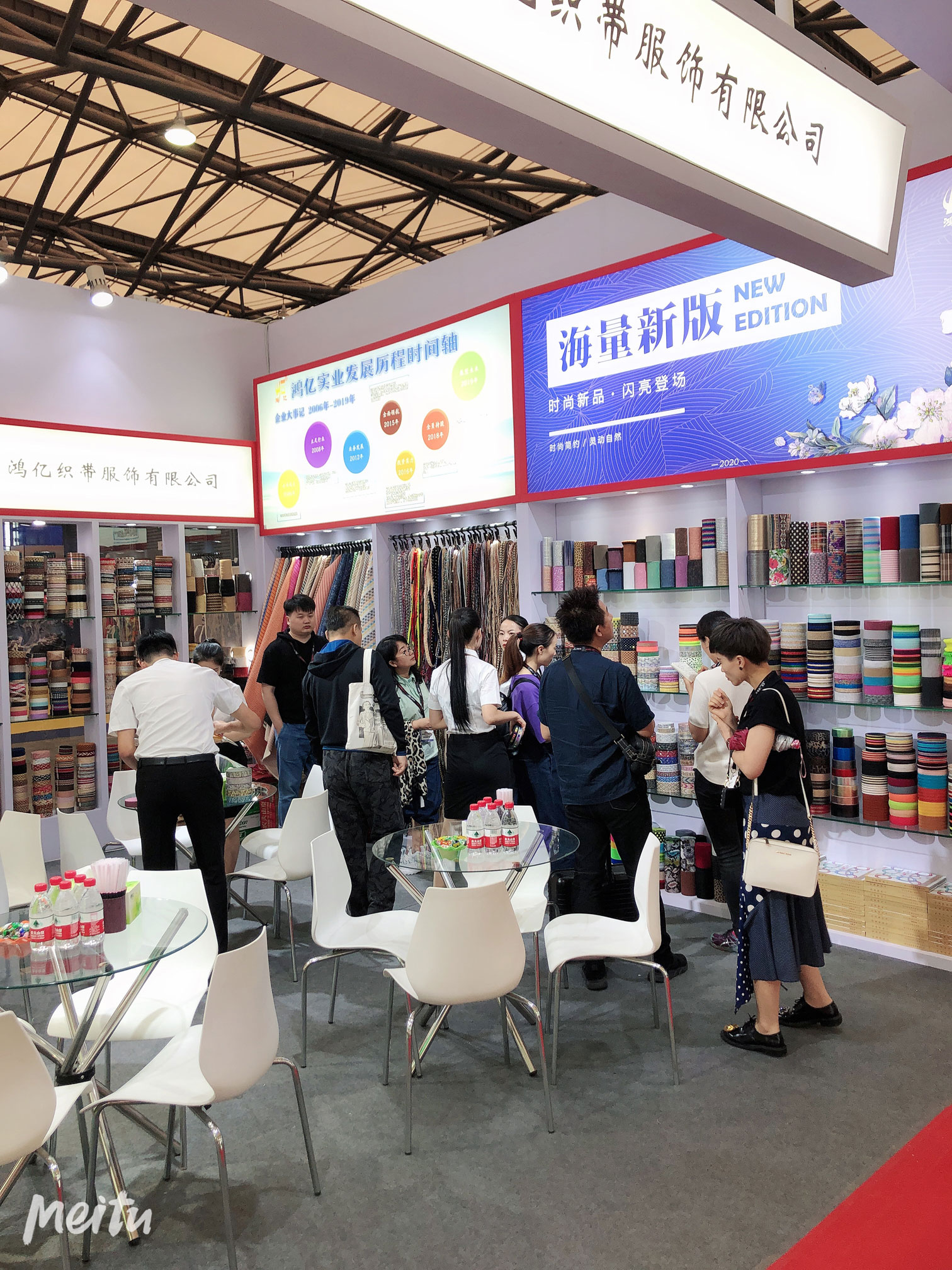 On September 5, China International Leather Exhibition officially concluded in Shanghai Convention and Exhibition Center. Looking back at the scene, it seems that the crowd is still in full swing, and the flow of exhibitors is endless. Now, let's review the wonderful pictures of xiahongyi Pavilion.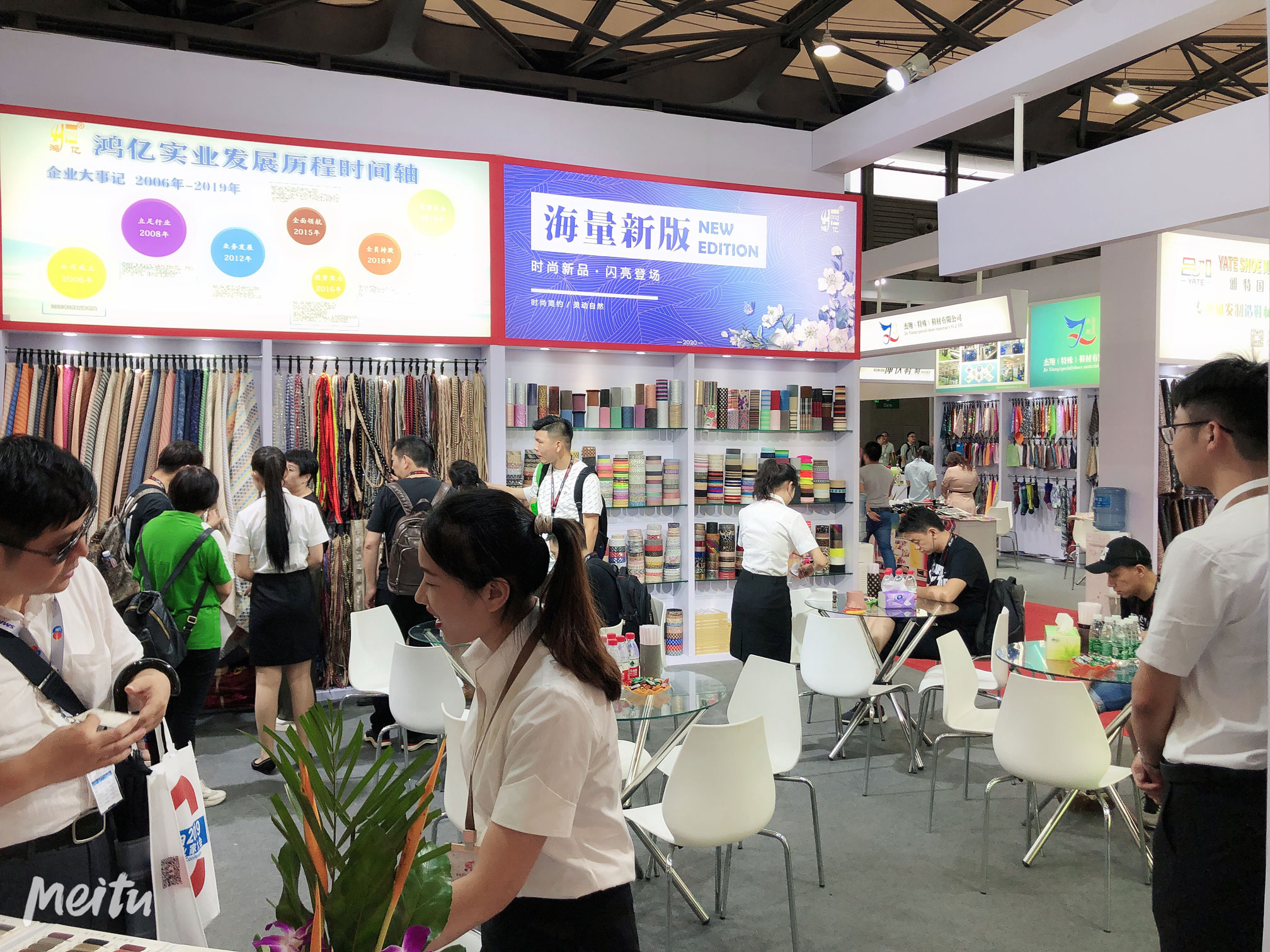 Even though it's only three days,
But the exhibition hall of Hongyi has always been the largest gathering place of people.
Preparation, layout, product display
All of them are carefully planned and presented by Hongyi's small partners.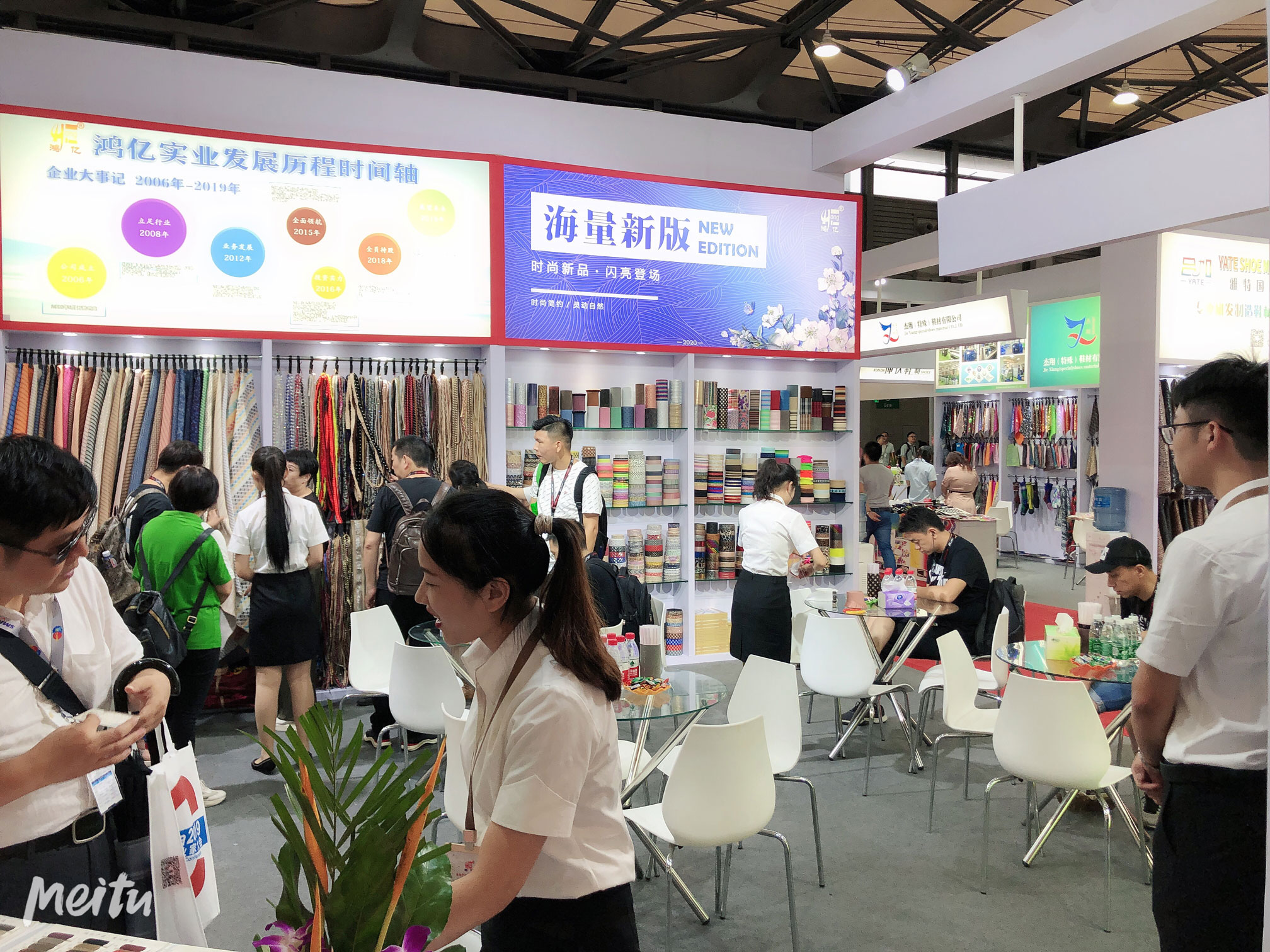 With a number of ribbon products in the exhibition to get high attention, let people shine. Agents and booking customers from all over the world have a deeper understanding of Hongyi ribbon products through this exhibition. Since its establishment, the company has been adhering to the enterprise spirit of "Hongyi products, manufacture with heart", constantly pioneering and enterprising, leading the industry trend, based on R & D and innovation, first-class quality, high-quality service and brand promotion, and has developed into a brand enterprise with three major production bases in Guangzhou, Foshan and Hunan as the basis, Guangzhou headquarters as the main body, radiating the national and global shoe market, In the industry has a high visibility, won the trust of domestic and foreign customers.
Manager Zeng Mobile: 18938581280
Official website: http:\\ www.hyribbon.com
Wechat: mxwkf01
Head office telephone: 020-86525858